We use cookies to provide the best browsing experience possible and analyze our traffic. We do not use profiling cookies. By using this website, you agree to our use of cookies. For further info please read our privacy policy.


Products for Nails and Cosmetics
Unica Beauty Store is your complete and professional partner for all nail world needs, in terms of online sales, training as well as services carried out in the Lugano store. On our online shop you will find all the Mystic Nails products, the best that can be found on the market: acrylgel, color and builder gels, gel polish, strengthening bases for semi-permanent nail polish, products and accessories for nail art, products for sterilization and disinfectants and much more. Unica Beauty Store is also authorized to resell and distribute in Switzerland the new brand of Farmec creams - Gerovital, with over 125 years of history and known all over the world thanks to its products exported to the countries of Europe, Asia and North America. Browse our catalog and don't lose our offers!
Latest arrivals
Welcome Coupon
Register now and receive a CHF 10.- voucher for your first purchase!


Secure payments by credit card or Paypal

Customer service (wed-thu-fri 9:30 - 16:30)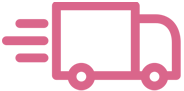 Quick and safe shipment